Allen Eaves, MD PhD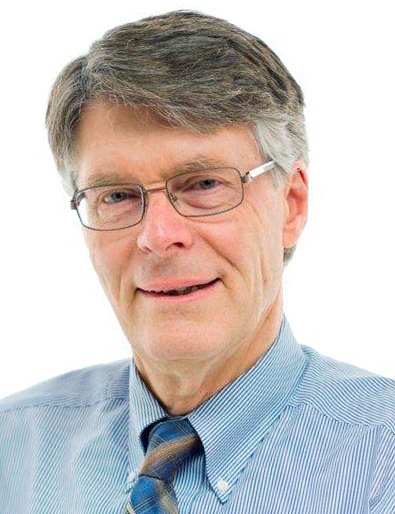 Dr. Allen Eaves completed his BSc in biology and mathematics at Acadia University, his MSc and MD at Dalhousie University, his PhD in Medical Biophysics at the University of Toronto and his speciality training in Internal Medicine and Medical Oncology. He joined the staff of the British Columbia Cancer Agency (BCCA), Vancouver General Hospital (VGH) and University of British Columbia (UBC) in 1979, becoming Professor Emeritus of Hematology in 2006. In 1981 he became the founding Director of the Terry Fox Laboratory, serving in that role for 25 years and building the Terry Fox Lab into an internationally recognized cancer research centre. In 1985 Dr. Eaves also became Head of the Division of Clinical Hematology at BCCA, VGH and UBC for 18 years, where he focused on building a world-class bone marrow transplant (BMT) program and developing software to facilitate patient care.
His major laboratory research interests, in association with his wife Dr. Connie Eaves, focused on understanding the stem cell biology of the myeloproliferative disorders, particularly chronic myelogenous leukemia, where their early research pioneered the use of "culture purging" to remove contaminating leukemia stem cells from a patient's marrow for use in autologous BMT procedures. With over 200 publications in leading peer-review journals, Dr. Eaves has been a winner of the prestigious Robert Taylor Award of the Canadian Cancer Society, President of the International Society of Cell Therapy (ISCT), President of the American Society of Blood and Marrow Transplantation (ASBMT), Founding Treasurer of the Foundation for the Accreditation of Cell Therapy (FACT) and a member of Health Canada's Expert Working Group on the Safety of Organs and Tissues for Transplantation. He has also been Chair of the Board of Directors of MITACS and its successor Mprime, and is currently a board member of the Canadian Stem Cell Network, the Canadian Centre for Regenerative Medicine and the Canadian Stem Cell Research Foundation. He was a recipient of the Order of British Columbia in 2016.
Dr. Eaves founded and owns several companies that support researchers globally: STEMCELL Technologies Inc manufactures novel culture media, cell separation reagents and instruments; STEMSOFT Software Inc makes software for BMT patient data management and cell processing; Malachite Management Inc supports society management for researchers, physicians and nurses; and Connexon Creative Inc publishes free, tissue-specific newsletters that go to 50,000 researchers weekly. Together the STEMCELL Group of Companies has over 500 employees and is growing rapidly; based in Vancouver, it has offices in 10 countries and distributors in 60 other countries.