Physics-Dynamics Coupling in Earth System Models

(19w5153)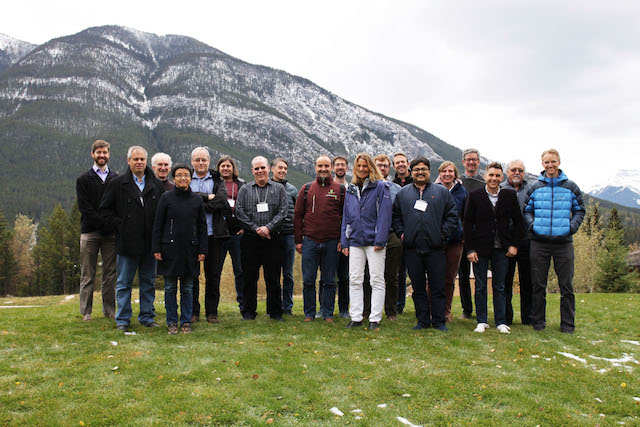 Description
The Banff International Research Station will host the "Physics-Dynamics Coupling in Earth System Models" workshop in Banff from October 13, 2019 to October 18, 2019.
The mathematics of climate change is one of the grand challenges of 21st century. Atmospheric phenomena range from large scale monsoons and jet stream meanders with spatial scales of thousands of km's and time-scales of months to years all the way down to individual cumulus clouds formed by turbulence with spatial scales of 100 meters and time-scales of minutes.

This workshop will help develop the mathematics necessary to advance our understanding of how to efficiently and accurately link these physical processes. Improvements in this "physics-dynamics" coupling is the major obstacle to improved accuracy of climate models.

The Banff International Research Station for Mathematical Innovation and Discovery (BIRS) is a collaborative Canada-US-Mexico venture that provides an environment for creative interaction as well as the exchange of ideas, knowledge, and methods within the Mathematical Sciences, with related disciplines and with industry. The research station is located at The Banff Centre in Alberta and is supported by Canada's Natural Science and Engineering Research Council (NSERC), the U.S. National Science Foundation (NSF), Alberta's Advanced Education and Technology, and Mexico's Consejo Nacional de Ciencia y Tecnología (CONACYT).