Current Members of the Equity, Diversity and Inclusion Advisory Board
Malabika Pramanik (Chair) (University of British Columbia) - Harmonic Analysis
Louigi Addario-Berry (McGill University) - Probability, Combinatorics, Mathematical Statistics, Theoretical Computer Science, Statistical Physics
Helene Barcelo (Mathematical Sciences Research Institute) - Algebraic and Topological Combinatorics — specifically, Combinatorial Representation Theory and Homotopy Theories in relation to Subspace Arrangements
Laleh Behjat (University of Calgary) - Developing EDA techniques for Physical Design and Application of Large-Scale Optimization in EDA
Anthony Bonato (Ryerson University) - Graph theory, Network Science, Discrete Mathematics
Ron Buckmire (Occidental College) - Numerical Analysis, Applied Mathematics, Mathematical Modeling, Machine Learning, Scholarship of Teaching and Learning
Nira Chamberlain (Institute of Mathematics and its Application - United Kingdom) - Developing novel mathematical modelling algorithms for industry
Edward Doolittle (First Nations University of Canada) - Differential Operators, Partial Differential Equations
Deirdre Haskell (McMaster University) - Model Theoretic Algebra
Nalini Joshi (University of Sydney) - Non-linear Differential and Difference Equations
Kathryn Leonard (Occidental College) - Geometric Models for Computer Graphics, Computer Vision, and Data Analysis.
Jianfeng Lu (Duke University) - Applied Mathematics, Machine Learning
Sara Maloni (University of Virginia) - Geometric Structures, Low Dimensional Topology, Hyperbolic Geometry
Karen Meagher (University of Regina) -
Luis Montejano (UNAM) - Geometric and Algebraic Topology, Combinatorics, Geometry and Convexity
Marni Mishna (Simon Fraser University) - Analytic and Enumerative Combinatorics
David Pike (Memorial University of Newfoundland) - Combinatorial Design Theory, Graph Theory, and Combinatorial Computing
Emily Riehl (Johns Hopkins University) - Higher Category Theory, Abstract Homotopy Theory, Homotopy Type Theory
Kate Stange (University of Colorado Boulder) - Cryptography and Number Theory, including Elliptic Curves, Lattice- and Isogeny-based Cryptography, Apollonian Circle Packings, Ideal Class Groups, Diophantine Approximation, and others
Ulrica Wilson (Brown University) - Theory of noncommutative Rings and in the Combinatorics of Matrices

Bio Sketches
Malabika Pramanik (Chair) (University of British Columbia)
Malabika Pramanik is a Canadian mathematician who works as a professor of mathematics at the University of British Columbia. Her research lies in mathematical analysis, specifically in the areas of harmonic analysis, geometric measure theory, complex variables, and partial differential equations. Her work focuses on exploring finer structures in mathematical ensembles involving sets and functions, in particular on fractals. One recurrent theme in her work is the search for patterns in seemingly random objects and their connections with quantifiable properties of these objects, such as regularity, clustering, smoothness or existence of arithmetic-geometric structures. Malabika received her Ph.D. in mathematics from the University of California, Berkeley (2001). After short-term positions at the University of Wisconsin and Caltech she joined UBC in 2006. She is the 2015-16 winner of the Ruth I. Michler Prize of the Association for Women in Mathematics, the 2016 Krieger-Nelson Prize of the Canadian Mathematical Society (CMS) and a Killam Research Prize (2017) from the UBC Faculty of Science. In her role as Vice-President for the Pacific region of the CMS and as organizer of ongoing programs such as "Two weeks in Vancouver - a summer school for undergraduate women in math" and "Diversity in mathematics", she is actively engaged in initiatives that promote representation of women and minority groups in STEM fields.
Louigi Addario-Berry (McGill University)
Helene Barcelo (Mathematical Sciences Research Institute)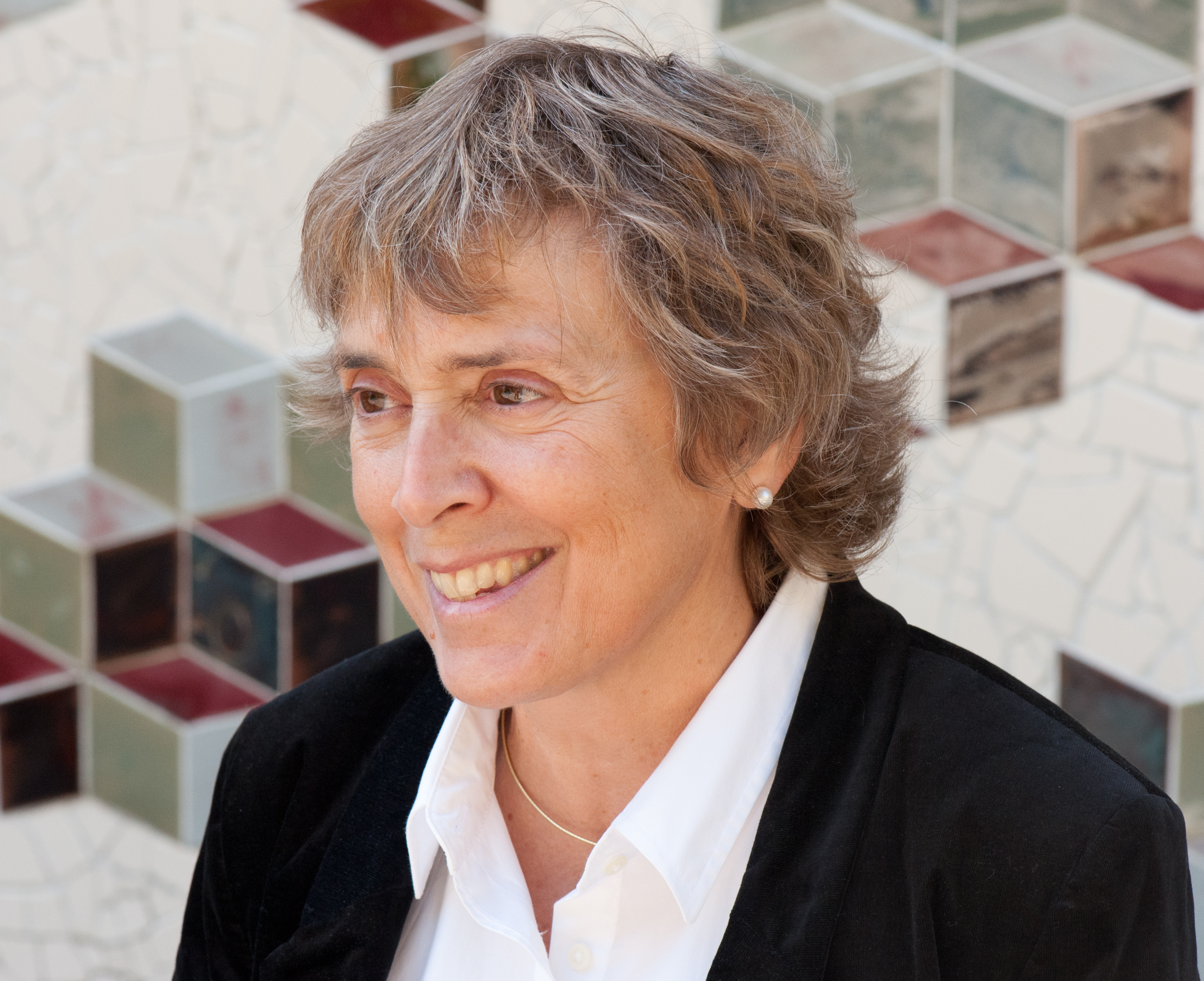 Hélène Barcelo (she/her/hers) is Deputy Director of the Mathematical Sciences Research Institute (MSRI) in Berkeley, California, where she has overseen all scientific activities since 2008. A native of Québec, Canada, Dr. Barcelo received her Ph.D. in Mathematics from the University of California, San Diego. After a three-year postdoctoral position at the University of Michigan, Ann Arbor, she joined the faculty of the School of Mathematical and Statistical Sciences at Arizona State University (ASU). She is now a Professor Emerita of ASU and a visiting scholar at the University of California, Berkeley. Over her career, she has supervised numerous graduate students and postdoctoral fellows and held visiting positions at universities and research institutes across the globe.
Dr. Barcelo has published many articles in mathematics as well as adjacent disciplines such as game theory and social choice. For several years, Dr. Barcelo was the Editor-in-Chief of the Journal of Combinatorial Theory, Series A, and is currently a member of its advisory board. She has also served on the Executive Committee of the International Conference in Formal Power Series and Algebraic Combinatorics. In 2018, Dr. Barcelo was selected as a Fellow of the American Mathematical Society (AMS), and in 2019 she became a Fellow of the Association for Women in Mathematics. She recently completed a term on the Editorial Boards Committee of the AMS, after having served on its Executive Committee from 2013 to 2017. She is also currently on the Advisory Board of Matrix, the Australian International Mathematical Research Institute in Melbourne, Australia, and an active member of the Board on Mathematical Sciences and Analytics of the National Academies of Sciences, Engineering and Medicine.
Research Interests: Algebraic and topological combinatorics — specifically, Combinatorial Representation Theory and Homotopy Theories in relation to Subspace Arrangements
EDI Statement
Equity, diversity, and inclusion (EDI) have been issues of deep concern to me for decades. As I awakened to the impact of systemic inequities on the field of mathematical sciences, I have made a concerted effort to ensure that EDI is woven into the fabric of my professional practice and that of the institutions where I serve. In my current role, I have endeavored to implement a culture of inclusivity and to eliminate bias and discrimination at every level of the institution from the Building Manager to the Chair of the Board of Trustees. EDI are complex issues requiring multi-faceted solutions which I hope to explore as a member of the EDI Board of BIRS.
Laleh Behjat (University of Calgary)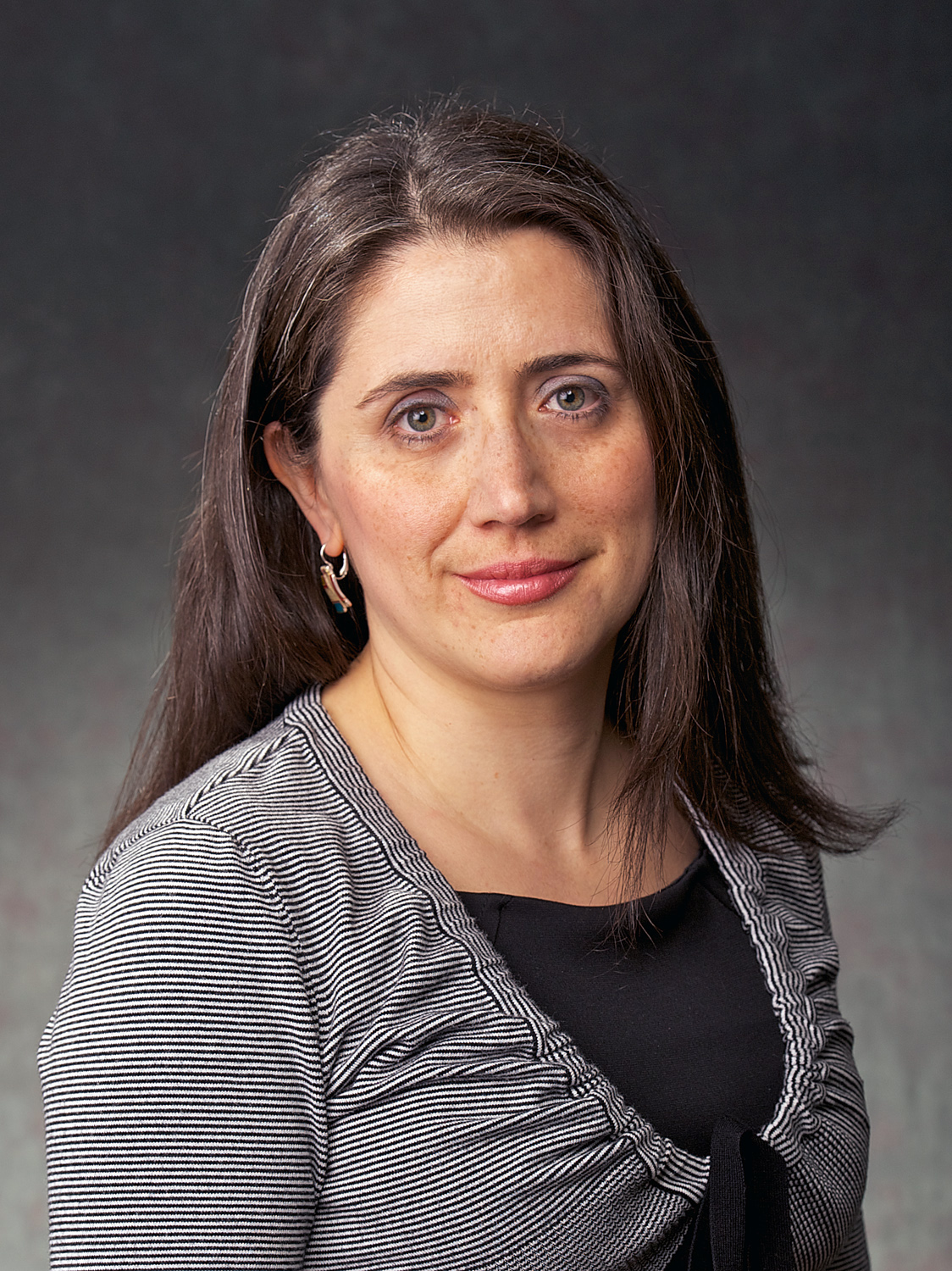 Dr. Laleh Behjat is a professor at the Department of Electrical and Computer Engineering at the University of Calgary, Canada and the NSERC Chair for Women in Science and Engineering. Her research focuses on developing mathematical optimization techniques and software tools for automating the design of digital integrated circuits. She has won several awards for her work including the 1st in International Symposium on Physical Design Placement contest, 3rd place in the Design Automation Perspective Challenge, and Schulich School of Engineering Research Productivity Award. Dr. Behjat acted as an academic advisor for of Google Technical Development Guide and was a member of the Google's Council on Computer Science Education. She is an Associate Editor of the IEEE Transactions on Computer-Aided Design of Integrated Circuits, ACM Transactions on Design Automation of Electronic Systems, and Optimization in Engineering from Springer.
Dr. Behjat is passionate about increasing the status of women in science, technology, engineering and mathematics (STEM). She believes that equity, diversity, inclusion and justice in Science, Technology, Engineering and Mathematics can be achieved only by removing systemic barriers in the path of women and other underrepresented groups. She was the recipient of the 2015 Association of Professional Engineers and Geoscientists of Alberta (APEGA) Women in Engineering Champion Award, Association of Computing Machinery, Special Interest Group in Design Automation Service Award and 2017 Killam Graduate Student Supervision and Mentorship Award. Her team, Schulich Engineering Outreach Team, was also the recipient of the ASTech Leadership Excellence in Science and Technology Public Awareness Award in 2017.
Anthony Bonato (Ryerson University)
Anthony Bonato's research is in Graph Theory and Network Science. He has authored over 130 publications with 90 co-authors. His books A Course on the Web Graph, The Game of Cops and Robbers on Graphs, and Limitless Minds were published by the American Mathematical Society, and Graph Searching Games and Probabilistic Methods was published by CRC Press. Bonato is currently full Professor in the Department of Mathematics at Ryerson University, Editor-in-Chief of the journal Internet Mathematics, and editor of the journal Contributions to Discrete Mathematics. In 2017, 2011 and 2009, he was awarded Ryerson Faculty Research Awards for excellence in research. He has delivered over 30 invited addresses at international conferences in North America, Australia, Europe, China, and India. Bonato has supervised 40 postdoctoral fellows and graduate students. In 2019 and 2013, he was awarded the YSGS Award for Outstanding Contribution to Graduate Education. He's taught undergraduate and graduate courses at Ryerson, Dalhousie, Laurier, Mount Allison, Waterloo, the National University of Ireland, and the African Institute for Mathematical Sciences in Cameroon. He served as Chair of the Department of Mathematics at Ryerson 2010-2013 and Associate Dean in the School of Graduate Studies from 2013- 2017. From 2014-2019, Bonato served on the NSERC Discovery Mathematics and Statistics Evaluation Group, and was the Chair for the Pure Mathematics section. He serves on the NSERC-Mathematical and Statistical Liaison Committee and the CMS Research Committee.
Research interests: Graph theory, network science, discrete mathematics
EDI Statement
I am committed to making mathematics and STEM more inclusive. As a gay man, I recognize the challenges faced by underrepresented members of the mathematical sciences community, especially those who are BIPOC or LGBTQ+. Positioning equity, diversity, and inclusion into the DNA of academic institutions such as BIRS is an essential step forward.
Ron Buckmire (Occidental College)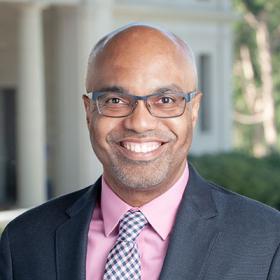 Ron Buckmire is the Associate Dean for Curricular Affairs and Professor of Mathematics at Occidental College (Oxy) in Los Angeles, California. He is in charge of all aspects of the curriculum and reports directly to Oxy's chief academic officer, Wendy Sternberg. His primary responsibility is the direction of the general education program and he has several other academic initiatives reporting to him. Ron holds mathematics degrees (Ph.D., M.Sc. and B.Sc.) from Rensselaer Polytechnic Institute. He has been on the Oxy faculty since 1994, serving as chair of the mathematics department twice and achieving the rank of Full Professor in 2014 after beginning his academic career at Oxy as a Minority Postdoctoral Scholar-in-Residence. He was an employee of the United States National Science Foundation (NSF) from 2011-2013 and 2016-2018. At NSF, he was a Lead Program Director in the Division of Undergraduate Education where he headed the S-STEM program and was responsible for the undergraduate mathematics education award portfolio.
He is the co-editor of Improving Applied Mathematics Education (Springer Nature, 2021) and has published peer-reviewed articles in an eclectic collection of peer-reviewed journals such as Data, Notices of the American Mathematical Society, Numerical Methods for Partial Differential Equations, IMA Journal of Management Mathematics, Works and Days and the Albany Law Review. He is a passionate advocate for broadening the participation of historically excluded groups (especially LGBTQ+ individuals and racial/ethnic minorities) in mathematics and other STEM disciplines. He serves the broader mathematics community in several capacities, such as Vice-President for Equity, Diversity and Inclusion (EDI) at SIAM, Chair of the AMS Committee on EDI, Chair of MSRI's HRAC, member of BIRS' EDI board and ICERM's board of trustees. He is a co-founder and board member of Spectra, the association for LGBTQ+ mathematicians and their allies.
Research interests: Numerical Analysis, Applied Mathematics, Mathematical Modeling, Machine Learning, Scholarship of Teaching and Learning
EDI Statement
I believe strongly that "Mathematics is a human endeavor and thus it is important 'who does the math.'" Humans have identifying characteristics such as race, ethnicity, gender, sexual orientation, language, national origin, et cetera. As the saying goes, "diversity is a fact, inclusion is a choice, equity is the goal and justice is coming" (Bonato, 2021). Once you have multiple people engaging in an enterprise like doing mathematics you will have diversity because you will have people who have differing identities. Whether everyone involved will feel welcome and included in the activity is a choice that the organizers make through various decisions like what language materials will be printed in, how accessible the space is, whether the location is in an area with discriminatory policies towards certain groups, etc. Equity and justice is what we should all work towards in mathematics and in other aspects of our lives. In mathematics, I think EDI efforts require careful and conscientious organizing and a willingness to be creative, respectful and sometimes disruptive to "norms" or the status quo. I try to engage in activities and associate myself with organizations that will increase the likelihood of equity and justice in mathematics occurring, thus I am proud to be a member of the EDI Board of BIRS.
Nira Chamberlain (Institute of Mathematics and its Application - United Kingdom)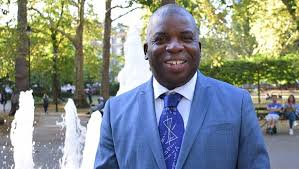 Dr Nira Chamberlain PhD HonDSc is the President of the Institute of Mathematics and its Application (United Kingdom) and is a Visiting Fellow of Loughborough University Mathematical Sciences Department. In 2019 the Inclusive Tech Alliance named Nira as one of the Top 100 Most Influential Black, Asian and Minority Ethnic leaders in the UK's Tech.
Nira a professional mathematical modeller, is also listed by the PowerList as the Top 100 Most Influential Black Person in the UK for three years running (2018-2020). Other awards include; an Honorary Doctorate in Science from the University of Greenwich for his unique and inspirational contribution to the field of mathematics. In 2018, Nira was the Winner of the Big Internet Math Off title – World's Most Interesting Mathematician, which was an invited international mathematical communication tournament and voted for by the general public.
Dr Nira Chamberlain is also in listed by the Science Council as 'one of the UK's top 100 Scientist' and in 2015 joined the elite list of distinguish mathematicians who featured in the UK biographical reference book Who's Who. As well as this Nira Chamberlain is one of the few British Mathematicians to feature in the Encyclopedia of Mathematics & Society. The encyclopedia highlights two of Nira's mathematical models and their impact on the field of naval engineering.
Nira, who currently works for SNC-Lavalin Atkins as a Principal Consultant, has over 25 years of experience at writing mathematical models/simulation algorithms that solve complex industrial problems. Nira Chamberlain developed mathematical solutions within industries such as the defence, aerospace, automotive, retail and energy sectors. This has included periods in France, the Netherlands, Germany and Israel. During his career Nira has been an invited to speak at several prestigious events such as the New Scientist's Live, The Royal Society -Destination STEMM, Oxford University – Reddick Lecture, and at King College London – The Maxwell Lecture to name a few. Popular talks include; "Saving Aston Villa (UK Premier League Soccer club)", "The Black Heroes of Mathematics" and finally, "The Mathematics that can stop an AI apocalypse!"
Research Areas: Developing novel mathematical modelling algorithms for industry
The Gambler's Ruin Problem
The Black Heroes of Mathematics
EDI Statement
Believe and act upon the statement that talent is uniformly distributed
Champion and mentor a STEM student who does not look like, sound like or has the same values as you.
Collaborate with STEM professionals who are outside your comfort group
Recognise that Diversity increases a group's creativity potential
Edward Doolittle (First Nations University of Canada)
Edward Doolittle is a Mohawk (Kanyen'kehake) from Six Nations in southern Ontario, born and raised in Hamilton, Ontario. He earned a PhD in pure mathematics (partial differential equations) from the University of Toronto in 1997. He has taught mathematics, statistics, mathematics education, and Indigenous Studies at the University of Toronto, York University, Queen's University, Confederation College, the University of Regina, and First Nations University.
Since 2001, Edward has been a faculty member at First Nations University in Regina, Saskatchewan. Currently he is Associate Professor of Mathematics in the Department of Indigenous Knowledge and Science at First Nations University. His research interests include Indigenous mathematics, which includes mathematics developed by Indigenous people and mathematics applied to problems of interest to Indigenous people, and Indigenous mathematics education.
Increasing the participation of Indigenous people in STEM fields has been a goal of Edward's since he began his university education over 35 years ago. In that time, his thinking about how to approach the issues has continued to evolve. He believes that entire communities should be involved in deciding the goals and methods of mathematics education, and that a critical aspect of success in Indigenous mathematics education is building and maintaining relationships with all stakeholders. Edward also tries to find the mathematical thought that already exists in all cultures, and to use that to motivate and enhance mathematics education at all levels.
Deirdre Haskell (McMaster University)
Nalini Joshi (University of Sydney)
Kathryn Leonard (Occidental College)
Jianfeng Lu (Duke University)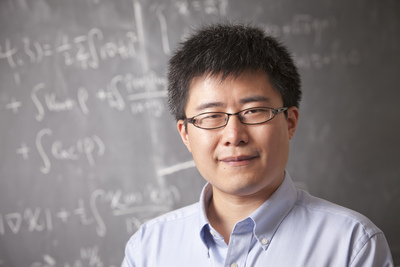 Jianfeng Lu is a Professor of Mathematics, Physics, and Chemistry at Duke University. Before joining Duke University, he obtained his PhD in Applied Mathematics from Princeton University in 2009 and was a Courant Instructor at New York University from 2009 to 2012. He works on mathematical analysis and algorithm development for problems and challenges arising from computational physics, theoretical chemistry, materials science, high-dimensional PDEs, and machine learning. His work has been recognized by a Sloan Fellowship, a NSF Career Award, and the 2017 IMA Prize in Mathematics and its Applications.
Research Areas: Geometric Structures, Low Dimensional Topology, Hyperbolic Geometry.
EDI Statement
Diversity and inclusion promote excellence. No one should be left behind and equal opportunity is the key for success for the mathematics community and society at large.
Sara Maloni (University of Virginia)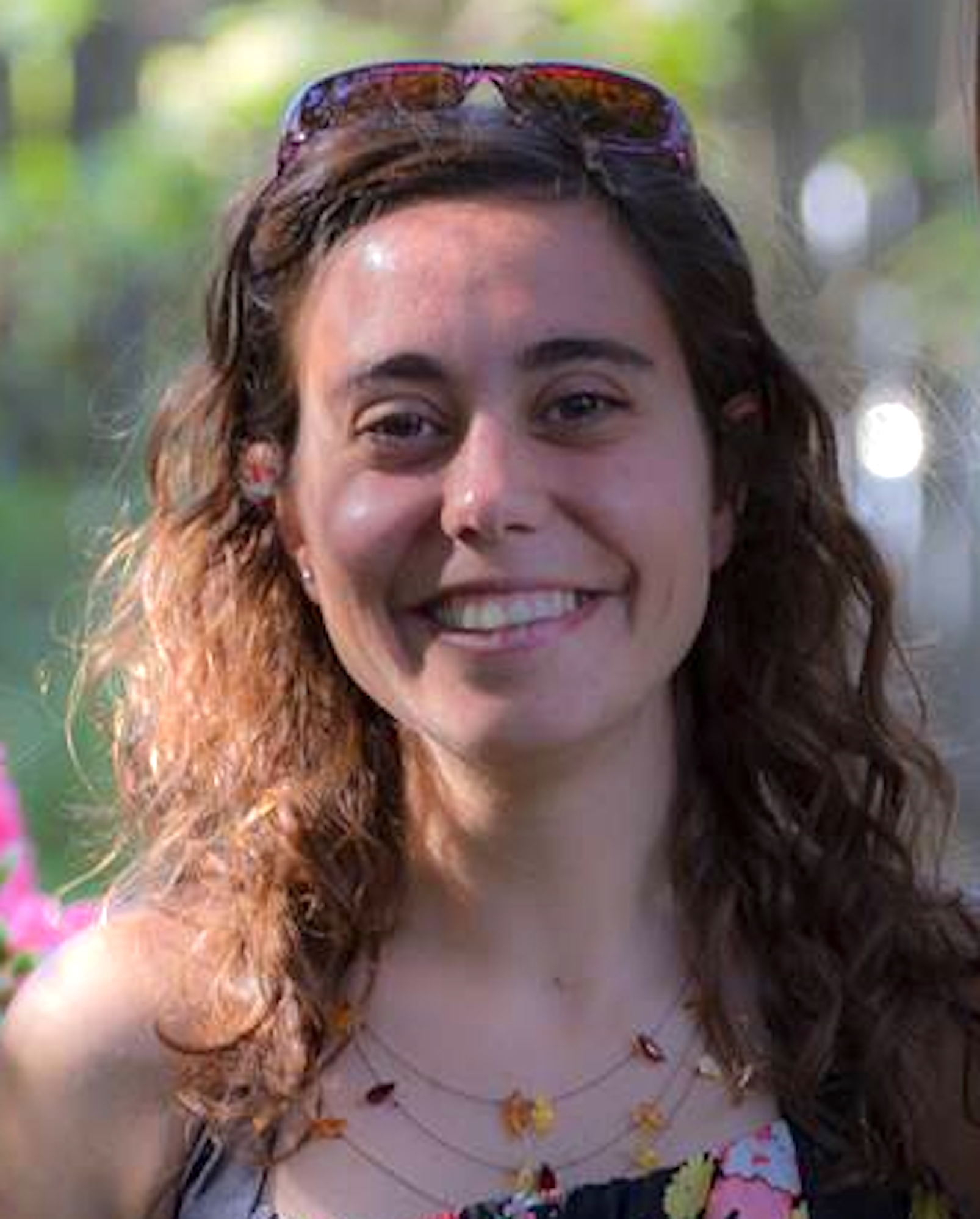 Sara Maloni (she/her/hers) is an assistant professor of mathematics at University of Virginia (UVa), working at the intersection of geometry and low-dimensional topology. More precisely, she studies deformation spaces of geometric structures on low-dimensional manifolds through their geometric, topological and dynamical properties. She grew up in Genova (Italy), but she received her Ph.D. from the University of Warwick (2013). Before moving to Virginia, she was a Tamarkin Assistant Professor at Brown University and a postdoctoral fellow at the University of Paris-Sud 11 and at the University of Toulouse (France). She also spent the Spring semester in 2015 at the Mathematical Sciences Research Institute (MSRI) in Berkeley as a Huneke Endowed Postdoctoral Fellow. Maloni has been awarded an NSF grant and a CAREER award to support her work and has been recognized for excellence in teaching at UVa. She is currently advising one PhD student and mentoring one postdoc.
Karen Meagher (University of Regina)
Maloni has been involved in many programs known to improve the inclusivity and diversity of her department. She started the AWM (Association for Women in Mathematics) Student Chapter at the University of Virginia, and she is currently serving as a faculty advisor for it. She is part of the AWM Student Chapters and the AWM Award Selection Committee. She founded the Directed Reading Program (DRP) at UVa, hoping that it will help to build a more diverse and inclusive undergraduate community. Maloni is a member of the Doctoral Faculty Council (DFC) at the Math Alliance, and has been a mentor for AWM, Math Alliance and UVa for many years. She organized the WINSRS (Women's Intellectual Network Research Symposium) for connecting women working in the mid-Atlantic area and having similar research interests. She also invited Prof. Abby Stewart to give a Diversity Lecture about how to improve the environment of the departments, and she hopes this will become a recurrent event at UVa.
Research Areas: Geometric Structures, Low Dimensional Topology, Hyperbolic Geometry.
EDI Statement
I believe that diversity increases productivity and creativity and creates a better work environment for everyone. I think changes are often very slow, but it is important not to give up. I think too often underrepresented minorities feel they do not belong because they do not see anyone else with who they can identify with, and it is our responsibility to change that. I think everybody needs to be active and vigilant for opportunities to improve the inclusivity of our community.
Luis Montejano (UNAM)
Luis Montejano is Professor at the National University of México, Campus-Juriquilla and was Head of the Institute of Mathematics of the same university, 1994-1998. He received his Ph.D. from Utah University in 1979 and was Member of the Institute of Advanced Studies, Princeton, N.J., E.U.A., 1980-1981. He received the Alexander von Humboldt Scholarship at the University of Heidelberg 1989-1990 and also received the Prize of the Russian Academy of Science, Steklov Institute, Topology, 2001. His research is related with applications of algebraic topology to discrete and convex geometry.
Marni Mishna (Simon Fraser University)
David Pike (Memorial University of Newfoundland)
David Pike received a BMath degree in 1992 from the University of Waterloo and a PhD in 1996 from Auburn University. In 1998 he joined the faculty at Memorial University of Newfoundland where he is currently a University Research Professor in the Department of Mathematics and Statistics (with a cross-appointment to the Department of Computer Science). His research involves combinatorial design theory and graph theory. Recent work has been on such topics as colourings of combinatorial designs and graph decompositions, configuration orderings, as well as graph-based games.
He was awarded the Hall Medal of the Institute of Combinatorics and its Applications in 2007. He has served on NSERC panels for grants and scholarships and was Vice-President (Atlantic) of the Canadian Mathematical Society (2015-2017). Currently he is on editorial boards for the Australasian Journal of Combinatorics and the Journal of Combinatorial Designs. Since 2016 he has been a Vice-President of the Institute of Combinatorics and its Applications. In 2021 he was elected as President-Elect of the Canadian Mathematical Society.
Research Areas: Combinatorial Design Theory, Graph Theory, and Combinatorial Computing
EDI Statement
I respect that people with different backgrounds and lived experiences have valuable opinions and contributions to make. I correspondingly embrace EDI principles and initiatives that counter discrimination and seek to ensure that the full spectrum of society is able to participate at all levels. To borrow and extend a phrase from sport that sums up my position and which has personal significance: "If you can play, you can play". And for those who don't immediately grasp this reference, I am a gay man (and I curl). My preferred personal pronouns are he/him/his.
Emily Riehl (Johns Hopkins University)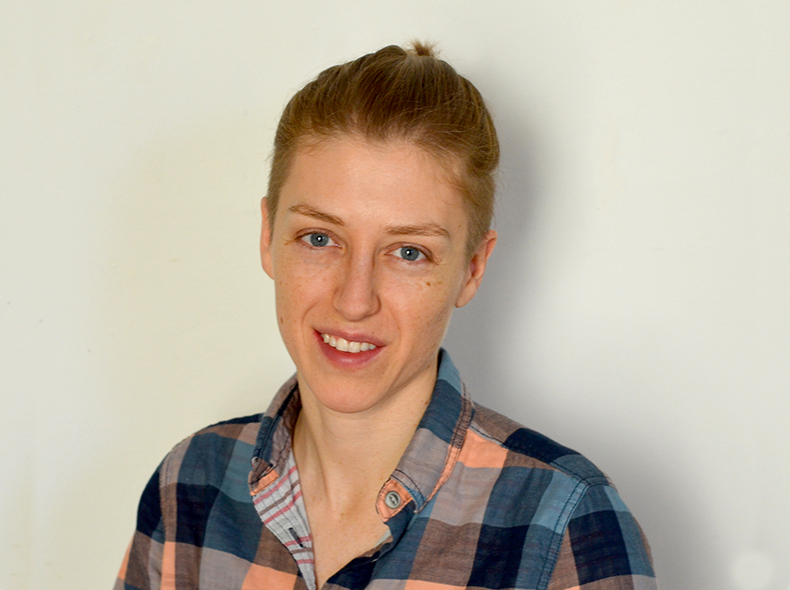 Dr. Emily Riehl (she/her/hers) is an associate professor of mathematics at Johns Hopkins University, working on higher category theory, abstract homotopy theory, and homotopy type theory. Dr. Riehl was an undergraduate at Harvard University, completed Part III of the Maths Tripos at Cambridge, earned her Ph.D. at the University of Chicago, and was a Benjamin Pierce and NSF postdoctoral fellow at Harvard University. She has published over twenty papers and written two books: Categorical Homotopy Theory (Cambridge 2014) and Category Theory in Context (Dover 2016), both of which are freely available online. She has been awarded an NSF grant and a CAREER award to support her work and has been recognized for excellence in teaching at both Johns Hopkins and at Harvard. She is currently advising four PhD students and mentoring one postdoctoral fellow, and was the lead organizer for a semester program at the Mathematical Sciences Research Institute (MSRI) on Higher Categories and Categorification, which took place in Spring 2020. A research monograph that reimagines the foundations of infinite-dimensional category theory, Elements of ∞-Category Theory, co-authored with Dominic Verity, will appear sometime in 2021.
In addition to her research, Dr. Riehl is active in promoting access to the world of mathematics. She has given interviews for the Association for Women in Mathematics, the radio program Science Friday, and the podcast My Favorite Theorem, and has been featured in the Girls' Angle Bulletin. She has given countless talks and lectures, including at the Women in Topology workshop at MSRI and the Women in Math and Statistics Conference hosted by Gender Inclusivity in Mathematics at Harvard. She is also a co-founder of Spectra: the Association for LGBT Mathematicians and has presented on mathematical proof and queer epistemology in the Women, Gender, and Sexuality Graduate Colloquium and Lecture Series at Johns Hopkins. She has also conducted an interview of fellow-spectra board member Mike Hill "On Performing Queerness in Mathematics" for a guest post of the inclusion/exclusion blog of the American Mathematical Society.
Research Areas: Higher Category Theory, Abstract Homotopy Theory, Homotopy Type Theory
EDI Statement
It's a dangerous myth that mathematics functions as a meritocracy. More often it's the case that those of us who have been blessed with a high degree of professional success reinforce structures that are designed to help those students who are most like ourselves advance through the academic pipeline.
I was very lucky to have discovered my love for mathematics early and to have mostly felt at home among my mathematically-inclined peers, but not everyone feels like they belong in the math department common room. It's a problem if an instructor uses language that suggests that certain arguments are trivial or that this is something that everyone knew from the cradle. These tropes are very alienating to people who, for one reason or other, did not learn about modular arithmetic in kindergarten. We have to figure out ways to be allies and mentors for aspiring mathematicians who are not having the same experiences that we did.
Kate Stange (University of Colorado Boulder)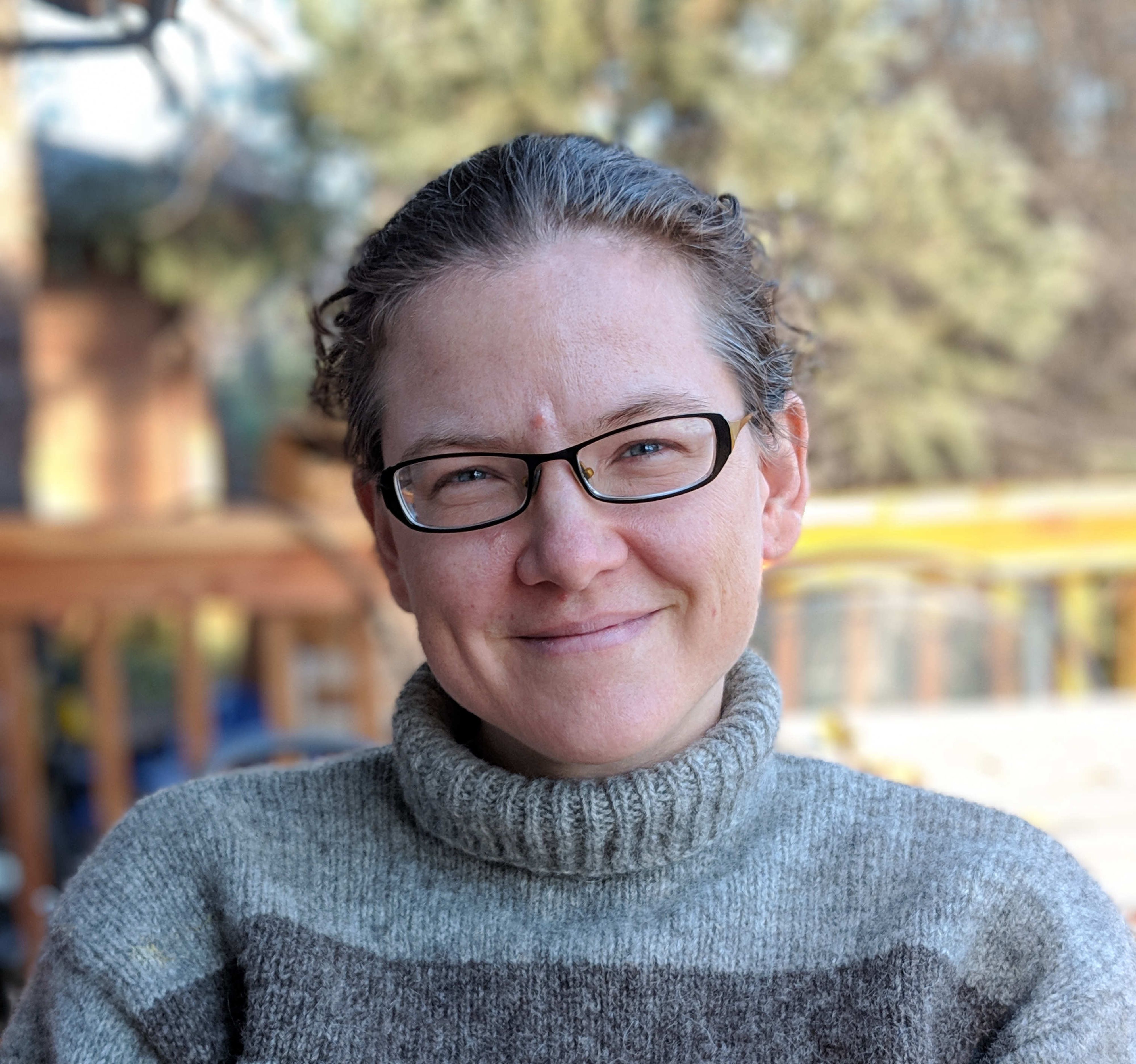 Katherine E. Stange is an Associate Professor at the University of Colorado Boulder. She earned her Ph.D. with Joseph H. Silverman at Brown University in 2008, on the topic of elliptic curves. She has held NSF and PIMS postdoctoral positions at Harvard University, Simon Fraser University, and Stanford University. In 2021-2022, she was a Simons Fellow in Mathematics. She was elected to the 2021 class of Fellows of the Association for Women in Mathematics for her service. Her research interests span cryptography and number theory, including elliptic curves, lattice- and isogeny-based cryptography, Apollonian circle packings, ideal class groups, Diophantine approximation, and others. Her research has a computational and visual flavour. She is actively involved in service to the communities of Women in Number Theory and Illustrating Mathematics, as well as outreach activities. She has co-organized or attended many BIRS events, especially in the Women in Numbers series of research conferences.
EDI Statement
Mathematics should be a safe and joyful act. When it is not, then, we, the community, are failing. One part of the equation is creating supportive events in a wide range of collaboration models that invite participation by those who might have been marginalized by the dominant, or historical, culture. Instead of doing things `the way they have always been done,' let's dream up new ways to do mathematics together: safely, creatively, inclusively, supportively, and with joy.
Ulrica Wilson (Brown University)