Nonlocal operators and applications (08w5102)
Arriving Sunday, April 27 and departing Friday May 2, 2008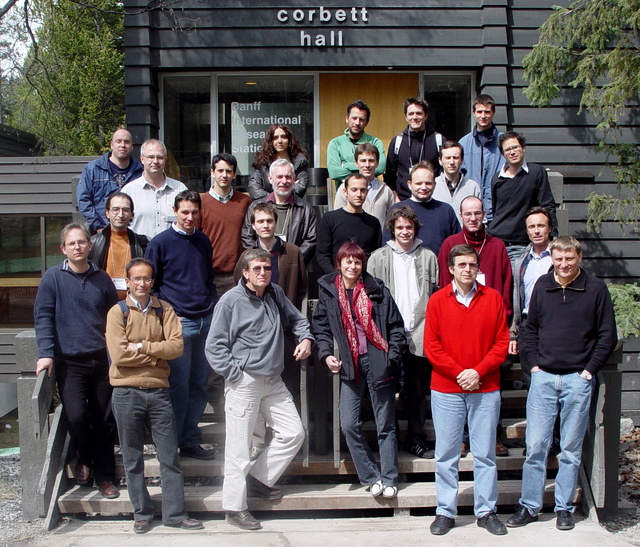 Organizers
Cyril Imbert (University Paris-Dauphine, CEREMADE)
Antoine Mellet (University of Maryland)
Regis Monneau (École nationale des ponts et chaussées)
Objectives
One of the main objectives of this workshop is to present a state of the art of current research on nonlocal operators. Over the last few years, there has been a lot of interests for such operators and much progress have been made by mathematicians working in many different areas. The goal of this workshop is thus to bring together those mathematicians to present the most recent trends on this topic and to encourage interactions between the different groups.
Additionally, because of recent developments in the field, there seems to be a lot of young mathematicians working in this area, and we hope to promote the interaction of experienced and young mathematicians.
Our interest for such models is motivated by the wide range of their applications (see below) and the diversity of the mathematical communities studying them (stochastic optimization, harmonic analysis, elliptic PDE). We wish to have lectures devoted to both the theoretical aspects of nonlocal operators and their various applications.