Ergodic Optimization

(11w5039)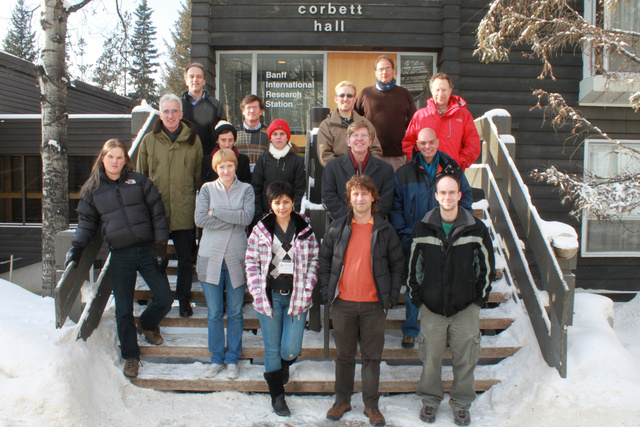 Organizers
James Campbell (University of Memphis)
Anthony Quas (University of Victoria)
Description
The Banff International Research Station will host the "Ergodic Optimization" workshop from February 6 to February 11, 2011.
Physical processes (for example resonances of sound waves in a confined space) often can be supported in a number of different modes. It is frequently desirable to find a mode for which some quantity is minimized or maximized (for example in satellite phone technology one is interested in energy transmission using minimal energy). The study of such modes is known as ergodic optimization. It is frequently found that the optimizing modes have a very simple periodic behaviour (like that of a pendulum).
In this week's workshop at Banff, experts from around the world will gather to share information and ideas on the emerging subject of ergodic optimization.

The Banff International Research Station for Mathematical Innovation and Discovery (BIRS) is a collaborative Canada-US-Mexico venture that provides an environment for creative interaction as well as the exchange of ideas, knowledge, and methods within the Mathematical Sciences, with related disciplines and with industry. The research station is located at The Banff Centre in Alberta and is supported by Canada's Natural Science and Engineering Research Council (NSERC), the U.S. National Science Foundation (NSF), Alberta's Advanced Education and Technology, and Mexico's Consejo Nacional de Ciencia y Tecnología (CONACYT).