Advanced Developments for Surface and Interface Dynamics - Analysis and Computation

(18w5033)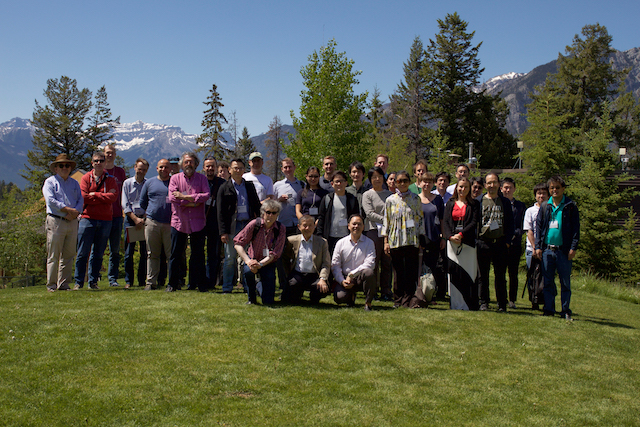 Organizers
Piotr Rybka (University of Warsaw)
Yoshikazu Giga (University of Tokyo)
Richard Tsai (University of Texas Austin and Royal Institute of Technology in Stockholm)
Description
The Banff International Research Station will host the "Advanced Developments for Surface and Interface Dynamics -- Analysis and Computation" workshop from June 17th to June 22nd, 2018.
The workshop is devoted to analysis and numerical treatment of an array of processes involving interfaces or moving surfaces. Such processes are found to be crucial parts of many important applications, ranging from biological sciences, materials sciences, information sciences to social sciences. A simple example of a moving surface is the surface of a growing crystal. Controlling this process is of utmost importance for manufacturing of semiconductor devices.

This workshop will foster interaction and brainstorming sessions among experts in mathematical analysis and numerical computation for the advancement of related areas.

The Banff International Research Station for Mathematical Innovation and Discovery (BIRS) is a collaborative Canada-US-Mexico venture that provides an environment for creative interaction as well as the exchange of ideas, knowledge, and methods within the Mathematical Sciences, with related disciplines and with industry. The research station is located at The Banff Centre in Alberta and is supported by Canada's Natural Science and Engineering Research Council (NSERC), the U.S. National Science Foundation (NSF), Alberta's Advanced Education and Technology, and Mexico's Consejo Nacional de Ciencia y Tecnología (CONACYT).