Frontiers in Single-cell Technology, Applications and Data Analysis

(19w5032)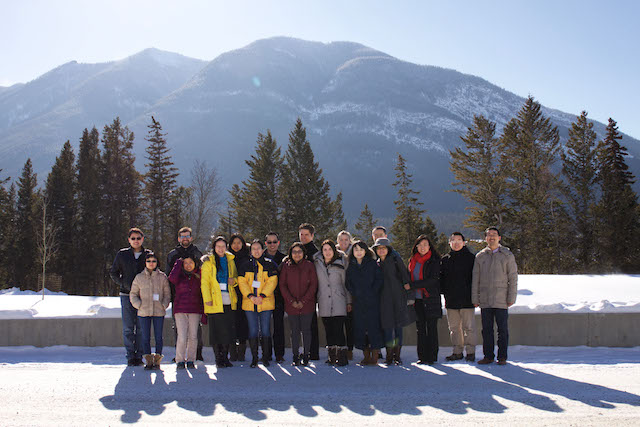 Organizers
Quan Long (University of Calgary)
Jie Peng (University of California, Davis)
Pei Wang (Icahn School of Medicine at Mount Sinai)
Description
The Banff International Research Station will host the "Frontiers in Single-cell Technology, Application and Data Analysis" workshop in Banff from February 24 to March 1, 2019.
In recent years, single-cell technologies have been widely used to answer scientific questions in system biology, which allows the development of new therapeutic methods tailored to individual patients and holds high promise to lead to more effective diagnostic tests and treatments of cancer. After a period of prolific growth in analysis tools for single-cell data analysis, primarily motivated by diverse applications, the time has come to consolidate the recent progresses and provide a platform where researchers from different disciplines could exchange ideas and start collaboration to push this field forward. This workshop is intended to bring together the leaders in this field, representatives of biotechnological, statistical and computational expertise, and promising young researchers, to charter the path for future development in the field.
The Banff International Research Station for Mathematical Innovation and Discovery (BIRS) is a collaborative Canada-US-Mexico venture that provides an environment for creative interaction as well as the exchange of ideas, knowledge, and methods within the Mathematical Sciences, with related disciplines and with industry. The research station is located at The Banff Centre in Alberta and is supported by Canada's Natural Science and Engineering Research Council (NSERC), the U.S. National Science Foundation (NSF), Alberta's Advanced Education and Technology, and Mexico's Consejo Nacional de Ciencia y Tecnología (CONACYT).