Learning and Animal Movement

(19frg242)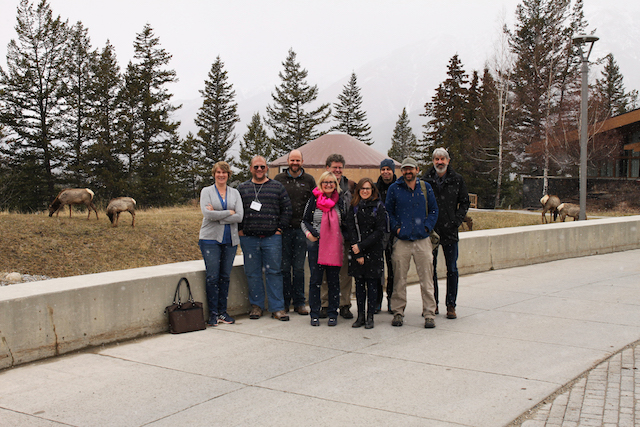 Organizers
Mark Lewis (University of Victoria)
Bill Fagan (University of Maryland)
Description
The Banff International Research Station will host the "Learning and Animal Movement" workshop in Banff from April 28 to May 5, 2019.
A key problem in animal ecology is quantification of how animals 'learn to move.' That is, how do naïve animals—with no experience in a particular landscape—obtain information about that area and adapt their movements to more fully exploit it, or decide to move elsewhere? Key mathematical challenges in this discussion are the need for models that include 1) explicit time-dependence, to account for the progressive increase in landscape familiarity and/or 2) social behaviors, which allow for interactions and information transfer among individuals. A deeper understanding of learning and animal movement will help inform the human-mediated management of species at risk (eg., woodland caribou, giant pandas).
The Banff International Research Station for Mathematical Innovation and Discovery (BIRS) is a collaborative Canada-US-Mexico venture that provides an environment for creative interaction as well as the exchange of ideas, knowledge, and methods within the Mathematical Sciences, with related disciplines and with industry. The research station is located at The Banff Centre in Alberta and is supported by Canada's Natural Science and Engineering Research Council (NSERC), the U.S. National Science Foundation (NSF), Alberta's Advanced Education and Technology, and Mexico's Consejo Nacional de Ciencia y Tecnología (CONACYT).