Modern Breakthroughs in Diophantine Problems

(22w5162)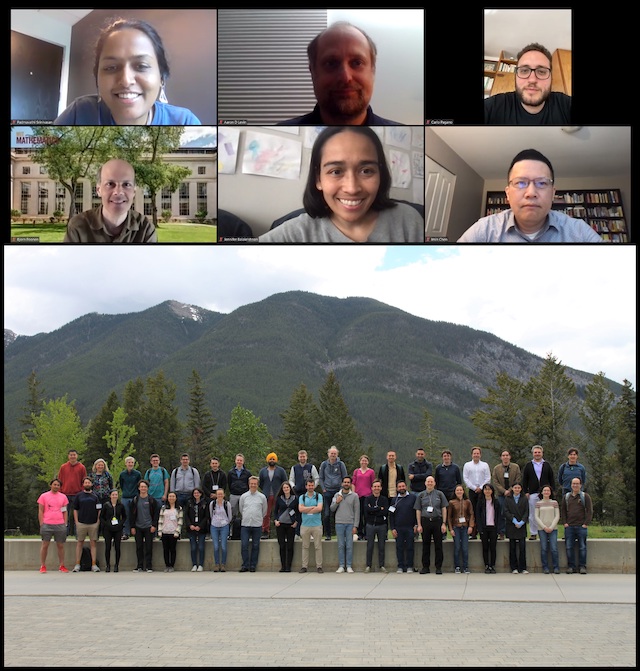 Description
The Banff International Research Station will host the "Modern Breakthroughs in Diophantine Problems" workshop from June 19 to June 24, 2022.
An equation is called Diophantine if whole number or fractional solutions are sought. Diophantine equations are named after Diophantus of Alexandria, a 3rd century mathematician and were popularized by Pierre de Fermat, a 17th century lawyer and amateur mathematician. Unlike most branches of mathematics, many Diophantine questions and theorems can be understood and appreciated by the general public, and the subject is a favourite with popularizers of mathematics. The methods for tackling Diophantine equations are however deep and varied, and the subject has recently experienced an explosion of new directions and results. This workshop brings together experts and young scholars to explore these new directions and stimulate further research into Diophantine problems.
The Banff International Research Station for Mathematical Innovation and Discovery (BIRS) is a collaborative Canada-US-Mexico venture that provides an environment for creative interaction as well as the exchange of ideas, knowledge, and methods within the Mathematical Sciences, with related disciplines and with industry. The research station is located at The Banff Centre in Alberta and is supported by Canada's Natural Science and Engineering Research Council (NSERC), the U.S. National Science Foundation (NSF), Alberta's Advanced Education and Technology, and Mexico's Consejo Nacional de Ciencia y Tecnología (CONACYT).