Women in Mathematics in Latin America: Barriers, Advancements and New Perspectives

(16w5003)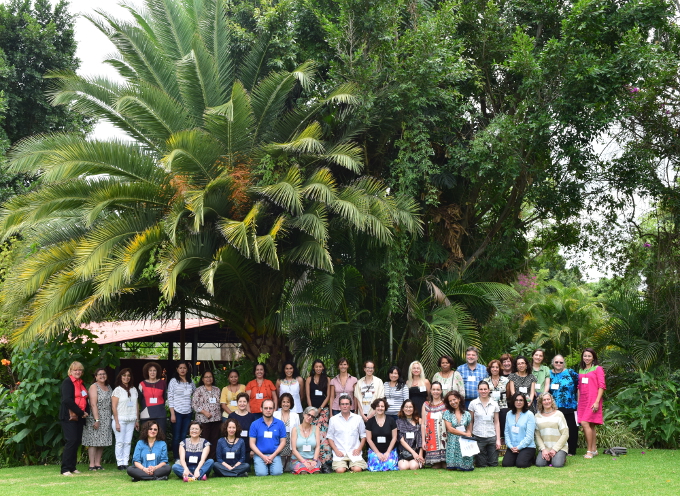 Organizers
Lilliam Alvarez Diaz (Cuban Academy of Sciences)
Gabriela Araujo (UNAM)
Patricio Felmer (Universidad de Chile, Member of the Chilean Academy)
Neal Koblitz (University of Washington)
Ann Hibner Koblitz (Arizona State University)
Luis Ramiro Piñeira (Universidad de La Habana)
Description
The Casa Matemática Oaxaca (CMO) will host the "Women in Mathematics in Latin America: Barriers, Advancements and New Perspectives" workshop from August 21st to August 26th, 2016.
Encourage girls and girls to pursue the dream of becoming teachers or researchers
in this discipline will be a way to incorporate that 50 % of female talent to increase the needed critical mass.

The Casa Matemática Oaxaca (CMO) in Mexico, and the Banff International Research Station for Mathematical Innovation and Discovery (BIRS) in Banff, are collaborative Canada-US-Mexico ventures that provide an environment for creative interaction as well as the exchange of ideas, knowledge, and methods within the Mathematical Sciences, with related disciplines and with industry.

The research station in Banff is supported by Canada's Natural Science and Engineering Research Council (NSERC), the U.S. National Science Foundation (NSF), Alberta's Advanced Education and Technology, and Mexico's Consejo Nacional de Ciencia y Tecnología (CONACYT). The research station in Oaxaca is funded by CONACYT.