Noise, Time Delay and Balance Control (09w5052)
Arriving Sunday, November 8 and departing Friday November 13, 2009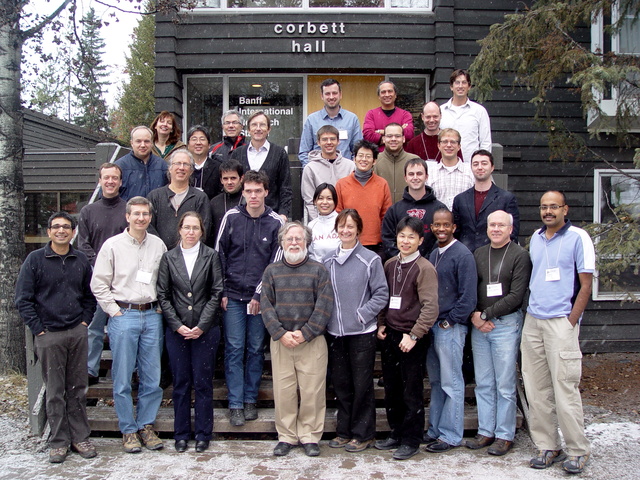 Organizers
Sue Ann Campbell (University of Waterloo)
John Milton (The Claremont Colleges)
Toru Ohira (Sony Computer Science Laboratories, Inc.)
Minoru Shinohara (Georgia Institute of Technology)
Gabor Stepan (Budapest University of Technology and Economics)
Objectives
Problems related to the stabilization of an inverted pendulum are an important concern to applied mathematicians and to motion scientists who work on balance control in humans and two-legged robots. Although feedback delay and the effect of random perturbations (noise) pose common and challenging
problems, there has been little exchange in ideas between these communities.
However, given our aging population it has become critically important to bring these groups together to devise strategies to reduce the risk of falling in adults. This unique workshop will allow investigators to
1) directly compare mathematical predictions to experimental observations;
2) devise new experimental paradigms to test mathematical findings; and
3) discuss how workable strategies can be devised to improve balance control in humans and in two-legged robots.
The participation of graduate students and post-docs, including women, will be highly encouraged.
We believe that this workshop would provide the ideal forum for
1) mathematicians to introduce results concerning the use of delay and stochastic delay differential equations for the study of balance control to the motion science community;
2) motion scientists to introduce observations at the cutting edge of human and two-legged balance control to the mathematics community; and
3) both to work towards establishing a common ground that facilitates the exchange of ideas between them.
This workshop will be organized to maximize the exchange of ideas and discussion. We take advantage of the easy transportability of several of the current experimental paradigms for balance control, e.g. stick balancing at the fingertip, buckling springs, and walking two-legged robots, and will have them available on-site. Through their use we expect to be able to both break down barriers between participants and also provide a unique opportunity for students and senior investigators to get to know each other.
Thus not only will young investigators be able to experience the excitement of "mathematics and science in action," established researchers will benefit from exposure to fresh insights.