Multiscale Processes in the Tropics (09w5073)
Arriving Sunday, April 26 and departing Friday May 1, 2009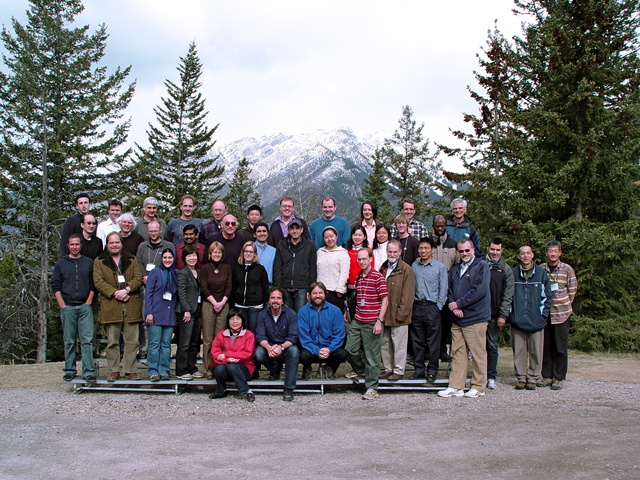 Objectives
The field of multiscale processes in the tropics has experienced some fundamental advances in recent years, both theoretical and observational (due in large measure to significant improvements in satellite databases). A major challenge for the next generation of computer GCMs contributing to the Fifth Assessment Report of the Intergovernmental Panel on Climate Change (expected to appear in 2012 or 2013) is the improvement of the simulation of tropical multiscale processes (in particular the MJO). There is an immediate need for new developments in the theoretical and modelling aspects of tropical meteorology.
The proposed workshop would bring university-based mathematicians and physicists together with scientists from operational climate modelling centres to discuss the new insights in tropical multiscale processes coming from observations and from theory, and the consequences of these insights for the simulation of these processes in fully complex global climate models. The workshop would represent the final activity of the PIMS Period of Concentration on ``'Mathematical Problems in Climate Modelling: Multiscale Processes in the Tropics''', which has been funded from January 2007 through December 2009. Invited participants would include world experts, post-doctoral fellows, and graduate students from Canada and from abroad.
Topics that would be addressed in the context of tropical multistcale dynamics include:


* Convectively coupled waves and the MJO

* Tropical extra-tropical interactions, teleconnection patterns, and middle range forecasts

* MJO and monsoon initiation and diurnal variability

* Hurricane embryo



As it is customary in the meteorological community, shortly after the workshop the organizers would write and submit a summary of the meeting to the Bulletin of the American Meteorological Society, as has been done for the PIMS Summer School on ``'Tropical Multiscale Convective Systems''' held in Victoria from July 30 to August 3, 2007.
In addition to 4 organizers, we plan to invite 38 participants: 28
lecturers; at least 10 senior researchers and 18 junior faculty
members, plus 10 post-docs and graduate students from among the tentative list below.