Data Analysis using Computational Topology and Geometric Statistics

(09w5112)

Arriving in

Banff, Alberta

Sunday, March 8 and departing Friday March 13, 2009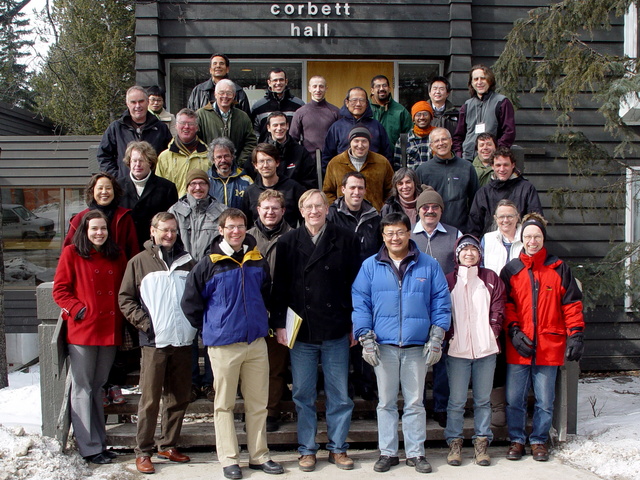 Objectives
The primary objective of this workshop is to bring together mathematical scientists interested in using geometry and topology to study complex and massive data sets. Researchers in Computational Topology and Geometric Statistics do not normally meet together. However, the emerging links between these areas indicate that both groups will significantly benefit from the interaction offered by this workshop.

The workshop will facilitate communication between researchers of diverse backgrounds. A number of survey talks will familiarize the participants with the basic approaches, terminology and key techniques of their respective areas. Furthermore, applications where geometric and topological data analysis are required will be presented. In addition to those previously mentioned, these may include: bioinformatics; crystallography; music; and quantum computing.

Research talks will disseminate recent results of various research programs. Presenters will be encouraged to identify specific important problems in their research which would benefit from collaboration with participants with complementary backgrounds.

The workshop will foster collaborations between researchers who would not normally meet by allowing time for informal discussions.

In order to help train young talent, the workshop's participants will include postdoctoral fellows and graduate students. Efforts will also me made to ensure an appropriate representation of women.

Participants will leave this workshop with an understanding and appreciation of how their own research can be enhanced using the ideas and techniques of the other disciplines represented at this workshop.