Physical, Geometrical and Analytical Aspects of Mean Field Systems of Liouville Type

(18w5209)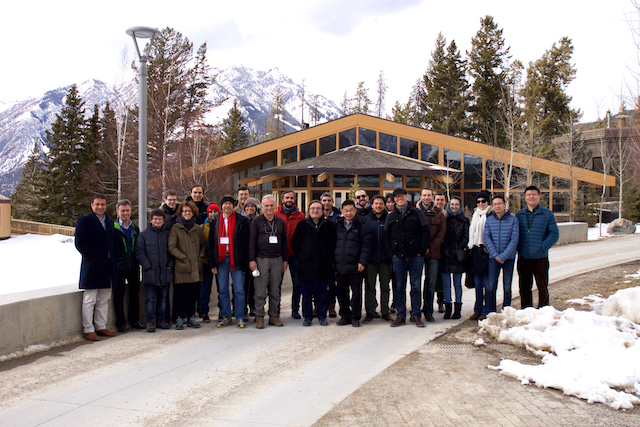 Organizers
Daniele Castorina (Napoli Federico II)
Changfeng Gui (University of Texas at San Antonio)
Gabriella Tarantello (Roma Tor Vergata)
Description
The Banff International Research Station will host the "Physical, Geometrical and Analytical Aspects of Mean Field Systems of Liouville Type" workshop from April 1st to April 6th, 2018.
This five-day workshop will provide a forum for the dissemination of current advances in the study of Mean Field Systems of Liouville type (MFS in short), such as the Toda. The focus will be in the interplay between their physical, geometrical, topological and analytical aspects.

The Banff International Research Station for Mathematical Innovation and Discovery (BIRS) is a collaborative Canada-US-Mexico venture that provides an environment for creative interaction as well as the exchange of ideas, knowledge, and methods within the Mathematical Sciences, with related disciplines and with industry. The research station is located at The Banff Centre in Alberta and is supported by Canada's Natural Science and Engineering Research Council (NSERC), the U.S. National Science Foundation (NSF), Alberta's Advanced Education and Technology, and Mexico's Consejo Nacional de Ciencia y Tecnología (CONACYT).